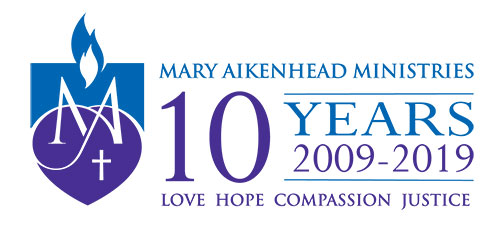 Celebrating 10 years
Thank You
On behalf of the Trustees and all members of Mary Aikenhead Ministries (MAM), I offer our sincere thanks for your presence with us and your contribution to our 10th Anniversary Conference.
The purpose of Mary Aikenhead Ministries 10th Anniversary Conference was, from my perspective, realised as we celebrated, engaged in conversations to reflect on the deep heart of our mission and, for each person to connect with their own contribution to the evolving story of MAM.
As servants and leaders of Mary Aikenhead Ministries today, we are continually challenged to recognise the giftedness and strengths of the poor with humility - to both serve and learn from those who seek to flourish. We are leaders called to move from our places of comfort to the unknown edge.
It was a wondrous occasion in which our truly inclusive Catholic identity was celebrated in a rich and unwavering commitment to the Mission of God proclaimed.
Yours faithfully,
Linda Ferrington rsc
Trustee and 2019 Conference Convener
Previous Conferences
2019    Preferential Option for the Poor in Melbourne
2018    The Heart of our Mission – Serving at the Margins in Hobart
2017    Our Hearts at the table in Sydney
2015    Joyful Hearts – Living the Gospel in Brisbane
2014    Living the Mission – Hearts on Fire in Melbourne
2013    Call of the Heart in Sydney
2012    The Heart of Our Service in Brisbane
2011    The Heart of our Mission in Melbourne
2010    The Heart of Our Journey in Sydney
This error message is only visible to WordPress admins
Warning: The account for mamconferences needs to be reconnected.
Due to Instagram platform changes on March 2, 2020, this Instagram account needs to be reconnected to allow the feed to continue updating. Reconnect on plugin Settings page